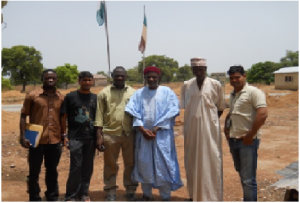 Voyants is providing Transaction Advisory Services for Viability Study and Engineering Designs for Lagos-Iseyin-Kishi-Kaiama Road in Lagos, Oyo Kwara States and for Kaiama-Bahama-Kaoje-Gwambu-Fokku-Sokoto Road (New Alignment) in Kawar, Kebbi, Niger and Sokoto States of Nigeria ? Feasibility Study of 2 highway sections of 1100 km (PPP mode).
Federal Democratic of Nigeria through the Federal Ministry of Works (FMW) appointed Voyants Solutions Private Limited to provide consultancy services for selected roads in the country under the Public Private Partnership (PPP) Scheme.
In the line of Federal Government's Seven Point Agenda for the provision, operation and maintenance of infrastructure in the country, the FMW has embarked on the concession of high traffic roads through the Public Private Partnership arrangements. Accordingly, the Government is taking steps for procurement of concessionaires to finance, design, construct, maintain and operate the roads. In the context, FMW appointed VSPL to provide transaction advisory services throughout the PPP life cycle for these roads.
The Services to be provided for this project are:
Collection and Review of Secondary Data and Past Study Reports
Reconnaissance of the Study Area & Alignment Study
Demarcation of Project Influence Area
Review of Traffic Studies
Traffic Studies & Analysis
Traffic Projections & Validation
Engineering Surveys & Investigations
Identification and Finalization of Engineering Design Standards
Preliminary Engineering Design
Environmental and Social Impact Assessment Including RAP
Poverty Impact Analysis
Estimation of Costs
Economic Viability Analysis
Project Structuring & Implementation Mechanism