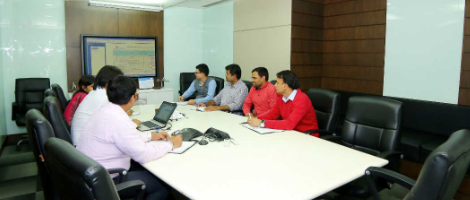 What makes Voyants unique is our people. The team at Voyants comprises more than 750 professionals, hand-picked from the best in the industry. Our strong and committed leadership team has made Voyants a name to reckon with in the infrastructure consultancy arena.
The multi-disciplinary team at Voyants is a mix of planners, engineers, architects, environmental scientists, management professionals and many more from premier institutions like Indian Institutes of Technology (IIT), Regional Engineering Colleges (REC), Schools of Planning & Architecture (SPA) etc. Our organization culture and values propel our people to remain motivated and passionate and to work in harmony to take on complex assignments and new challenges and ensure Client satisfaction.
Voyants is committed to developing individual talent as shown by the dynamic nature of career paths we offer. We continuously strive for talent development through training, technical networks and research with knowledge anchors in every discipline. Voyants offers the right blend of local expertise and global exposure to enable its employees reach their fullest potential. As an equal opportunity employer and enjoying a reputation of offering global opportunities, Voyants is one of the most sought-after companies to work with.
We enable our employees to succeed—and we constantly seek experienced individuals capable of delivering a wide range of value-added services to our Clients around the world. Voyants is a place of excellence with creativity, where the individual gets the opportunity of contributing in exciting projects and work alongside bright colleagues, relish the amiable and open work environment and enjoy a work-life balance.